Plesilium can provide technical direction and architectural design for your IT projects, offering technical solutions to enhance your business processes.
Our accomplished architects will work with you to define the structure of your project or system and determine the timescales and technologies required to meet your business needs. Our technical architects are highly skilled and will propose a technical vision for a solution to your business problem. We will project manage the whole process to ensure everything runs smoothly, on time and on budget.
We can work with your existing IT team or bring in the resources as required and manage the project implementation through to completion.
Our technical architect team have a balanced mix of technical and business skills enabling them to make knowledgeable strategic decisions. We are able to envisage and model solutions for your business and work with you to deliver a solution to meet your needs.
Our architects will make high-level design choices and determine technical standards, including software coding standards, tools, and platforms to suit your business and your future IT requirements.
Channels of communication will always be open between our architects, management teams and the IT developers working on your project, ensuring that every aspect of your project is completed on time, is working as planned and meets the needs of those who will be using it.
How can our technical architects help your business?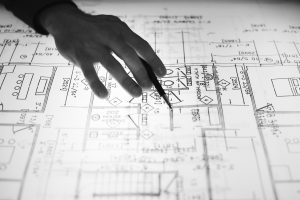 Turn business problems into technical solutions
Effective delivery management
Align user needs with system requirements and organisational objectives
Understand emerging technologies to meet business needs
Proactively set strategies and refine project direction
Create optimal design
Identify opportunities