It can be hard to be objective about yourself and your company, and quite often words can be ignored in favour of the look and feel of your marketing material. In fact, the words are just as important as the design and this is where we can help.
We can inject personality, humour (if required) or a professional tone to your copy. We will write so you come across as a real person to instil confidence and trust in your readers, and get them to buy from you.
Our team of copywriters have gained a reputation for delivering engaging, effective copy that performs for you. We write copy as a one-off project, on an ad-hoc basis or regular pieces of work. So, if you require weekly blog posts, monthly newsletters, or one-off product descriptions, our team will be able to help.
Our copywriting services are fast, flexible and cost-effective. If you want to add something on, that's not a problem. We will work with you to meet your deadlines and get your message to your target market.
What to write about?
If you have a list of things you want to write about, great, we can get started! If, on the other hand, you're not sure where to start we can help. Things you might want to write about:
Existing products and services
New developments
Advantages of your products/services
'How to' guides
Charity work you/your business is involved in
Copywriting for the web
Copywriting for the web is a specific skill which requires good use of keywords and SEO. Our experienced team write copy that complies with search engine rules and doesn't keyword stuff.
Relevant copy that reaches your target audience
We don't write for writing's sake, we take your thoughts and ideas and broaden your subject matter to create copy that is targeted, relevant, interesting and varied so people will genuinely want to read it.
We typically help businesses with: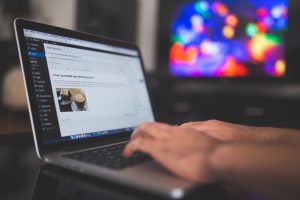 Website copy
Blog posts
Articles
Press releases
Product descriptions
Newsletters
Brochures
Leaflets
Flyers
Marketing material